After the Boston Calling lineup reveal, one can only think "What a time to be a Bostonian". The variety is unmatched by even some of the most major festivals in the United States, which is impressive considering how long Boston Calling has been around. This festival's growth over the past few years is spectacular, and with the new lineup and special features, this is looking to be the best one yet. This festival hit the East Coast by storm in the middle of 2013 with a lineup that was mostly indie-rock music. A few months later Boston Calling came back strong with a set of acts that some have considered to be the best in the festival's history. Performances were given by Vampire Weekend, Flosstradamus, a younger Flume, and King Kendrick himself-- all of which have seen tremendous success in the past few years. Whether that year's incredible set of acts was by pure chance, no pun intended, or the team's ability to predict multiple artist's success, this year is sure to rival it.
Who's Performing?
I'm sure many of you held your breath as soon as you heard of a lineup release. With bold white letters that hold a tremendous power, we see Tool. The legendary rock band who so far is only set to play one other festival this year. They will be making their return to the Boston area since 2012, and may very well have a new album released by then. We also see Mumford & Sons, an English rock band whose album Babel landed them four Grammy nominations in 2013. The last headliner is one out of the many incredible hip-hop acts performing this year, Chance the Rapper. His gospel influence in hip-hop created waves within the scene, and landed him a spot on the XXL Freshmen class of 2014. Since then he released a mix tape titled Coloring Book, received seven Grammy nominations, and has climbed his way into the headlining spot of many festivals this year. As if the lineup's diversity isn't shown by the headliners, the rest of the page is sprinkled with unique gems. Energetic Hip-hop acts like Danny Brown, Flatbush Zombies, and Run The Jewels will also be taking the stage. As always, Boston Calling also has an abundance of rock acts, ranging from the mellow sounds of The XX to something a little heavier like Weezer. If you're feeling especially bouncy, Major Lazer will be there to take care of your electronic needs. When it comes to exploring new tastes in music, while also having a fall-back for something more familiar, you can't go wrong with Boston Calling.
DID SOMEONE SAY NATALIE PORTMAN?
Natalie Portman, that's right, THE Natalie Portman will be curating a film branch of the festival. She seems like the perfect fit for this role, granted that she's a Harvard alumni and has described her feelings as "lucky to celebrate the art form I love in a place that means so much to me." A humble statement to say the least. Vanyaland has previously stated that this addition will focus on "women in film and prominence of women in the film industry." Whether or not this remains the objective of the film festival is open discussion, as very little detail has been given out thus far. We'll be sure to post any updates in regards to the content of this film experience.
A Brand New Location
Along with the change of this festival being once a year, it has also been moved to the Harvard Athletic Complex. While we'll miss the atmosphere of City Hall Plaza, this new location looks like it will give the festival more room to expand. Whereas last year there were two main stages and a single smaller one, it looks like there will be three big stages this year, and hopefully another small one for local artists to perform on. The change in scenery could also be beneficial. Hopefully the outskirts of the festival are drawn to scale, because it would be gorgeous to see the water from inside or take a stroll around the area and explore Harvard. We're also keen to see what comes of the open area next to the yellow tents. Perhaps that will end up being a VIP area or be an inventory location for vendors. A question that comes up is where the film branch of the festival might be held. It seems like it could take place in one of the buildings close to the red tents, as it wouldn't be too close to the music and would be right next to all the vendors.
You know what red tents mean...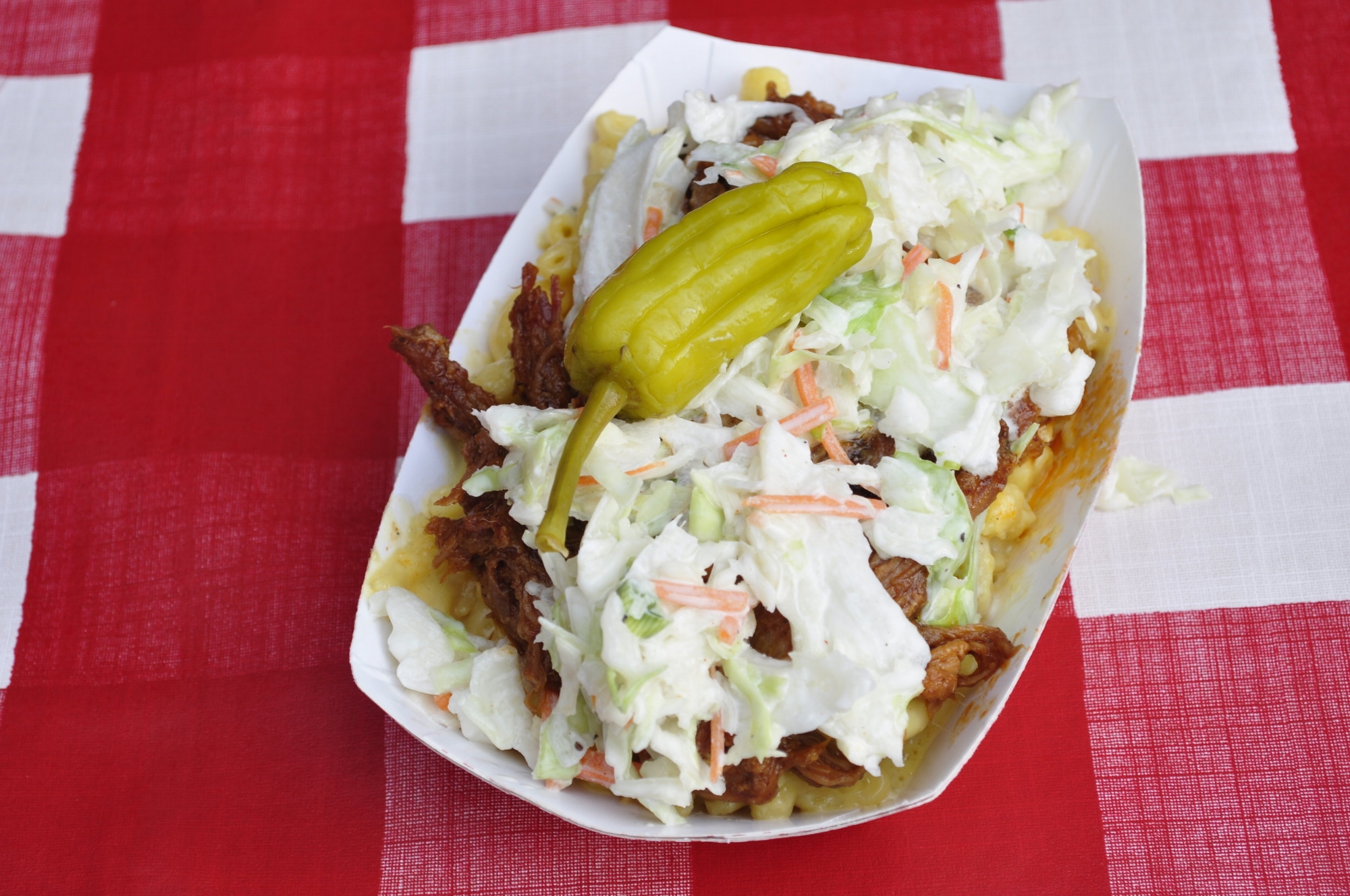 Food! A big highlight from last year was all the great food we tried. Many of the vendors travel from in or around Boston, and together form a large variety of choices. If you're looking for something casual, Tasty Burger and Copperdome Crust are always an option. Want something a little different? Try Firefly's "The Pork Mac'Lovin", a combination of barbecued pork and mac & cheese. If you're just looking to satisfy your sweet tooth, then god bless Zinnekin's Belgian waffles. There were also many vegetarian and vegan options to satisfy your personal diet. Although there were a decent amount of options, we would love to see some more food coming from different cultural backgrounds. To the side you can find some of the good eats we got over the last Boston Calling!
You all have such great taste.

— Boston Calling (@Boston_Calling) January 15, 2017
Without a doubt, this is the most hype we've seen in this festival's history. The early bird tickets sold out in a flash, even the ones listed as "VIP" and "Platinum". So far there is no word on when single day tickets will be available, but like last year, they may go on sale closer to the festival's date. Three-Day Passes could be purchased HERE. The website could also be navigated to learn more about the festival and check on any news from the team. We'll keep you guys updated!